After our drive, the last thing Dave and I wanted to do was get back in the car so we've spent each afternoon walking along the beach. It's walking distance from his parents' house so we've taken advantage of that.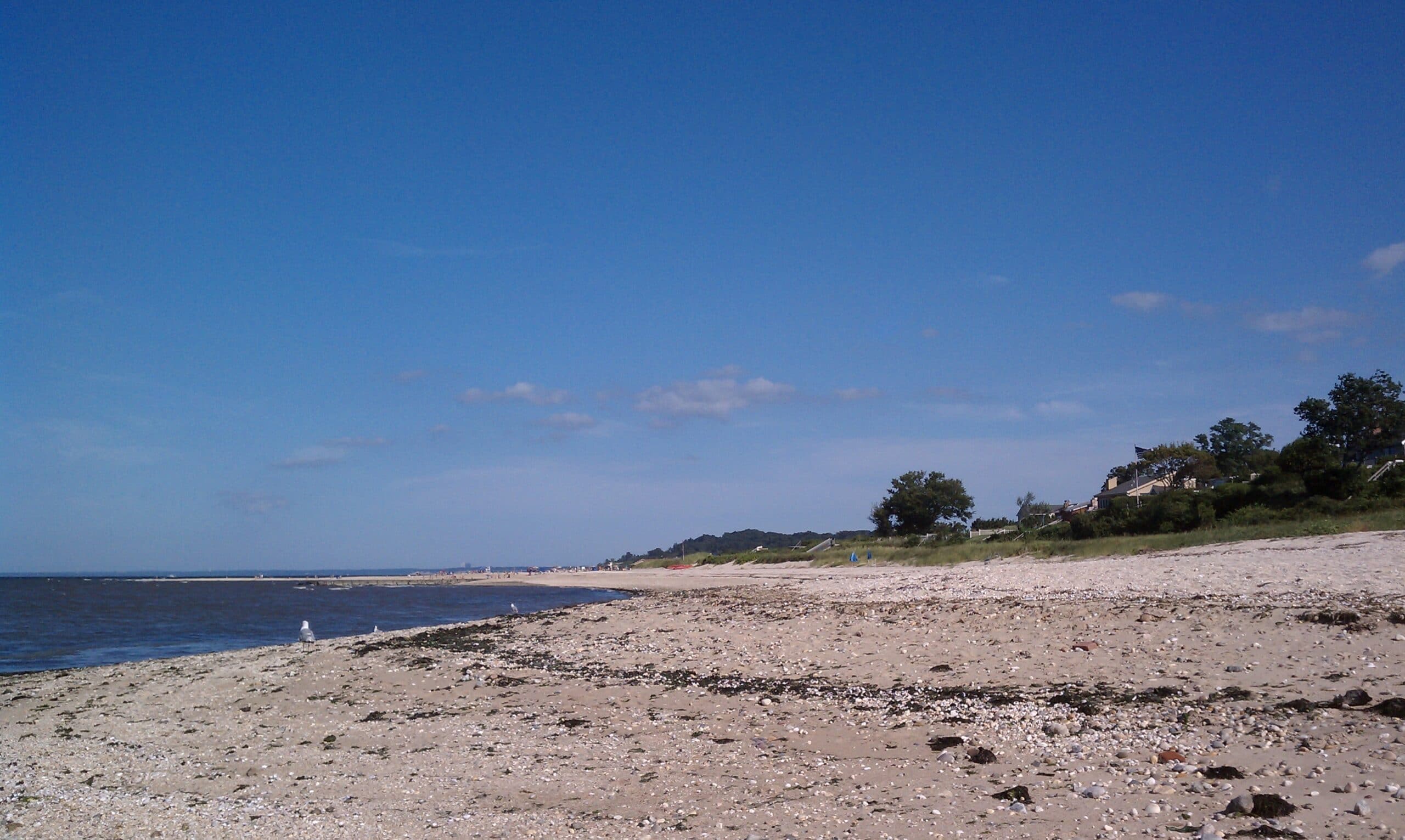 The first day, we walked up and down the beach and Dave noticed there were fish jumping in the ocean (Long Island Sound, to be exact) so the second day, he brought his fishing pole but the breeze brought on an excess of seaweed thwarting his plans (good thing we already had dinner in mind). I collected skipping stones and tried my hand at that for a while. Because apparently I'm as easily entertained as a six year old. He and his dad are going out early tomorrow and have collected snails for the occasion. We'll see what they return with tomorrow.
Such a better environment than the inside of a car.