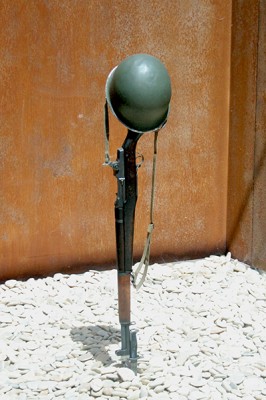 Since Mont St. Michele was thoroughly covered in the previous post, I will save you the multitude of additional photos of the abbey. Someday, you can come over for dinner and Dave and I will break out the slideshow of 'that time we lived in Europe' and we can bore you then. For now, I will jump straight into Omaha Beach and the D-Day Memorial and Cemetery.
We arrived mid-afternoon and found our way to the Normandy American Cemetery and Memorial. We entered the building which detailed the events leading up to and surrounding D-Day. Panels along the wall served as a timeline and were full of with anecdotes from various points in the war and the thought process that went into the mission, ultimately culminating in D-Day itself.
After brushing up on our history, reading about some of the various individuals who played roles in D-Day, and watching short vignettes created from footage of interviews with then-General Eisenhower and other leaders, we made our way up to the cemetery. As we wound our way around a paved walking path, we could see the beach, parallel to the path. The Memorial, which sits high above the beach on a bluff, is a good hike from the water. We had lucked out and had a gorgeous day with blue skies and puffy white clouds and it was hard to imagine such horrors on a beautiful beach of blue water and perfectly golden sand.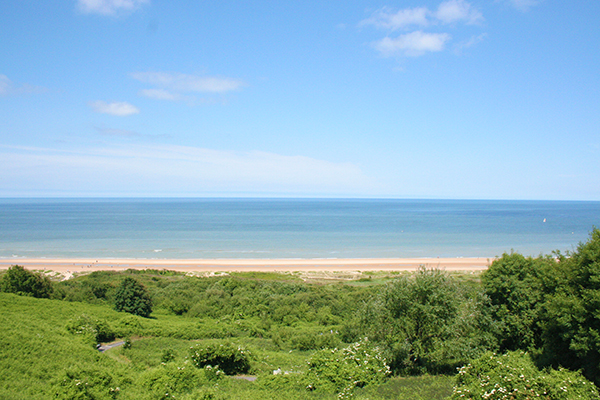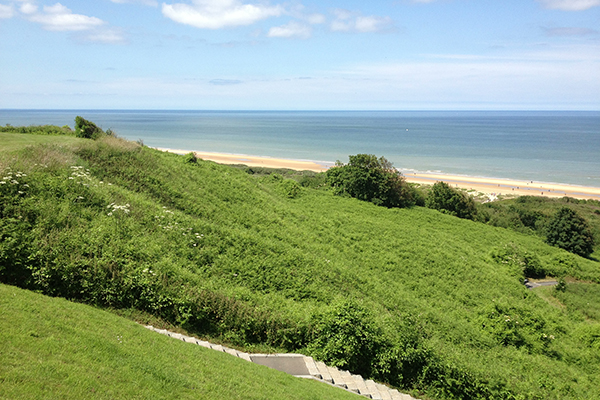 The path wound around, spitting us out at one end of a long mall with a three-sided, open-air pavilion, which served as the anchor of the Memorial, overlooking a sea of green grass, dotted with white crosses. I have been to Arlington National Cemetery and while the emotion of seeing something like that is similar, this Memorial was different. At Arlington, the lives of those who made the ultimate sacrifice to secure our freedom is incredibly overwhelming. But for some reason, I personally found Arlington to be a reminder of those who have sacrificed to protect American freedoms, even though obviously ours aren't the only freedoms they are called upon to defend. Today, in Normandy, there was the added layer for me; there were soldiers who had sacrificed for our freedoms, most certainly, but who had also done so for the good of the entire world with this one mission. It sounds cliche to reread that in writing, but their sacrifice completely changed the course of mankind and their global impact was felt beyond our country's borders.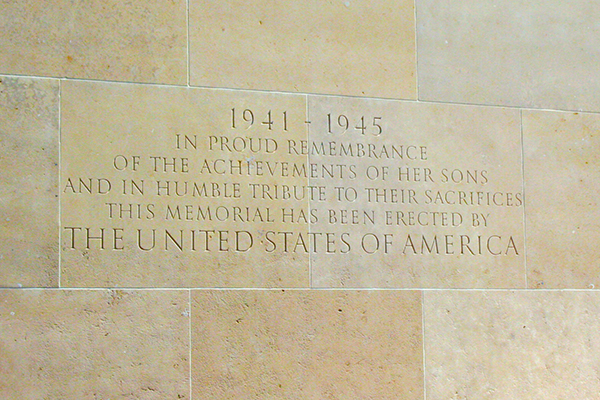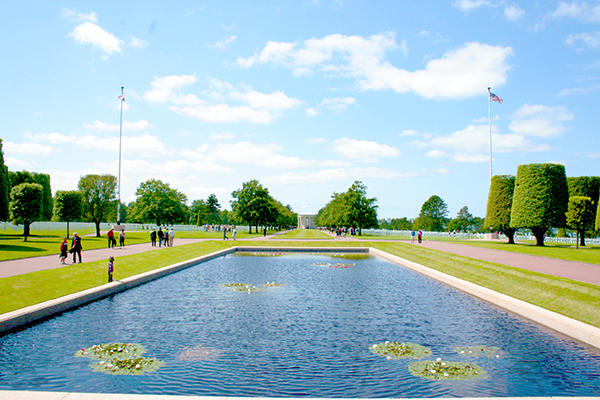 After taking in the Memorial, we headed down to the beach to look around. The walk to the sand was a good workout. A path zig-zags through heavy brush and at certain points on the path, I felt more like I was hiking in the woods than towards a beach. We assumed there were still trenches and bunkers underneath that overgrown greenery and every once in a while we could catch a glimpse of something that looks like it might have something more behind it; again, an interesting juxtaposition: eerie reminders of June 6, 1944, against the beautiful, sandy beach.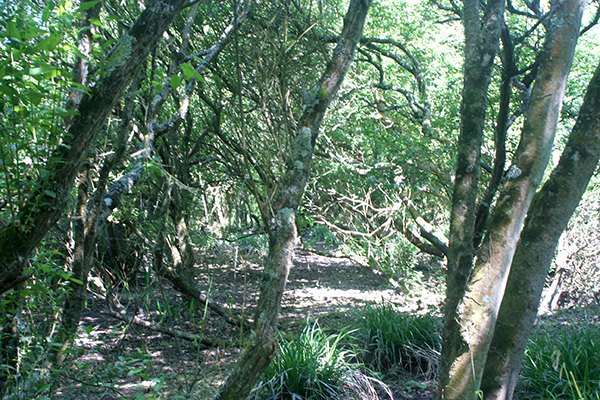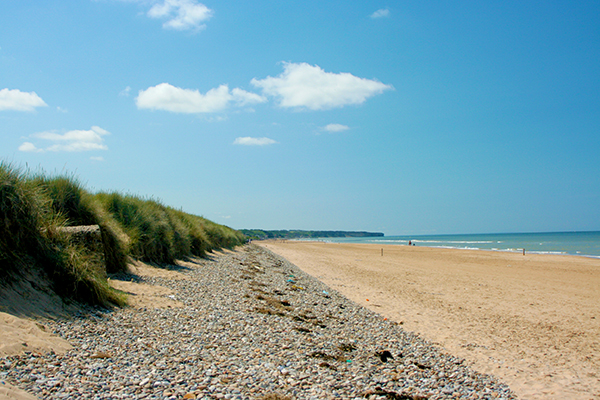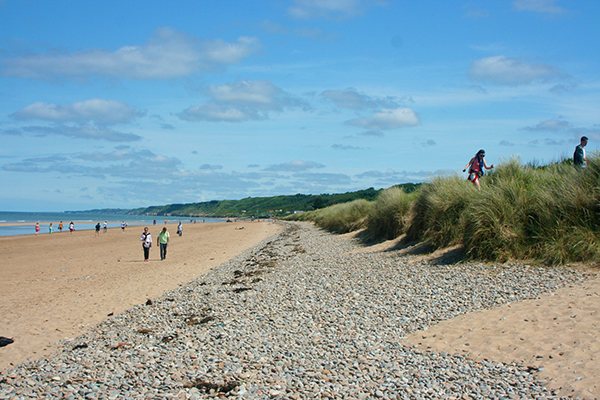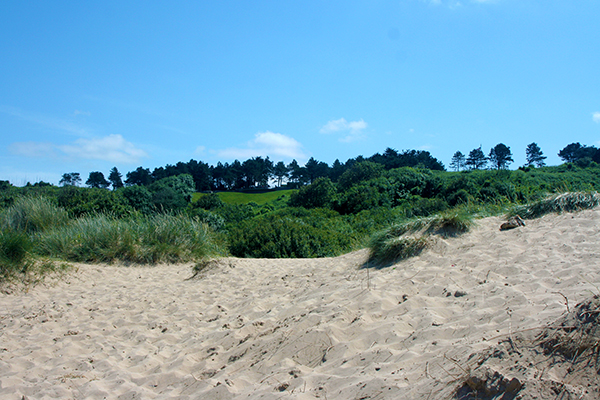 To see Omaha Beach in person was truly an experience. In a time when it is quite easy to get frustrated with the direction in which our country feels like its going, seeing the victory—and sacrifices— of something that unites us can invigorate faith and hope in one's country.