I mentioned that we kicked off our Italian road trip with a pasta-making class, which was awesome, but after our tasty learning experience, we headed to Bologna, which would also serve as our home base for exploring Parma.
I should back up and mention that I had high hopes for this voyage. A few weeks prior to leaving, I had reached out to Parmesan cheese producers about a visit and sadly, didn't hear back. Dashed were my hopes of running through the aisles of a Parmesan factory, flanked by huge rounds of delicious cheese (see here). I had also reached out to balsamic producers in Modena, but as it ended up, visiting wasn't feasible after all.
Sigh.
At any rate, we woke up early on a Saturday and drove into Parma, hoping to get a feel for the city that produces the famous cheese and prosciutto. I had heard about a great market, Casa del Formaggio, and that was our first stop. The place was busy, compact and well stocked with so many delicious things that I didn't know where to begin. Had the weather been a bit nicer, I would have loved to pick up some items for a picnic lunch, but gray and wet isn't exactly picnic weather. Instead, I salivated longingly and opted for a few photos.
After exploring some more and admiring the tasty-looking displays in all of the market windows, we made our way to a place I'd heard about on some of the travel blogs I'd researched, Trattoria Corrieri. As I figured, it was a touch touristy (we're always a bit leery about places that offer menus in English), but not enough that we didn't hear any Italian being spoken and it offered some solid homemade-style dishes. I, of course, got the ragu alla bolognese because…duh. It's delicious.
(Sidenote: bolognese is a type of ragu, but can only be called 'bolognese' if made in the traditional style of Bologna— with white wine, more meat than tomatoes, and some pork/pancetta added for good measure. So technically, my turkey bolognese recipe is actually more of a "ragu alla Colleen," but both are equally tasty, if I do say so myself.)
The trattoria was decorated with plaid tablecloths in shades of red, gold and green, with pork legs hanging from the ceiling (which is actually way more authentic and appealing that that sentence reads) and they also had a lower level with little closets– one for the cured meats and one for wine.
Parma was a city in which I could certainly see myself living. It was vibrant, with lots of activity; families out for lunch and little pre-k aged kids riding those tiny two-wheeled bicycles without peddles (adorable). Plus, cheese and meats in every market? Yes, please. It was full of different shops, what looked like a handy tram system, and still maintained a historic "Italian" feel (Udine, on the contrary, looks like most of the buildings were erected in the 60s— as in 1960s).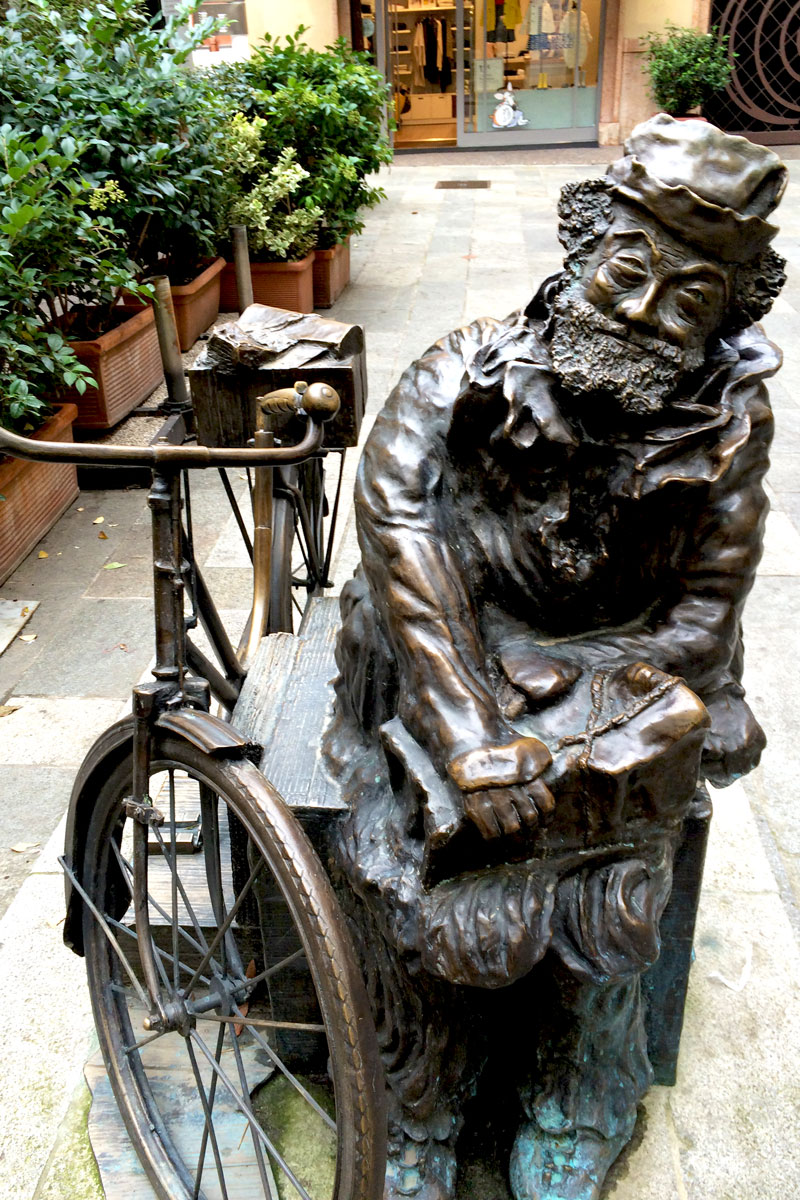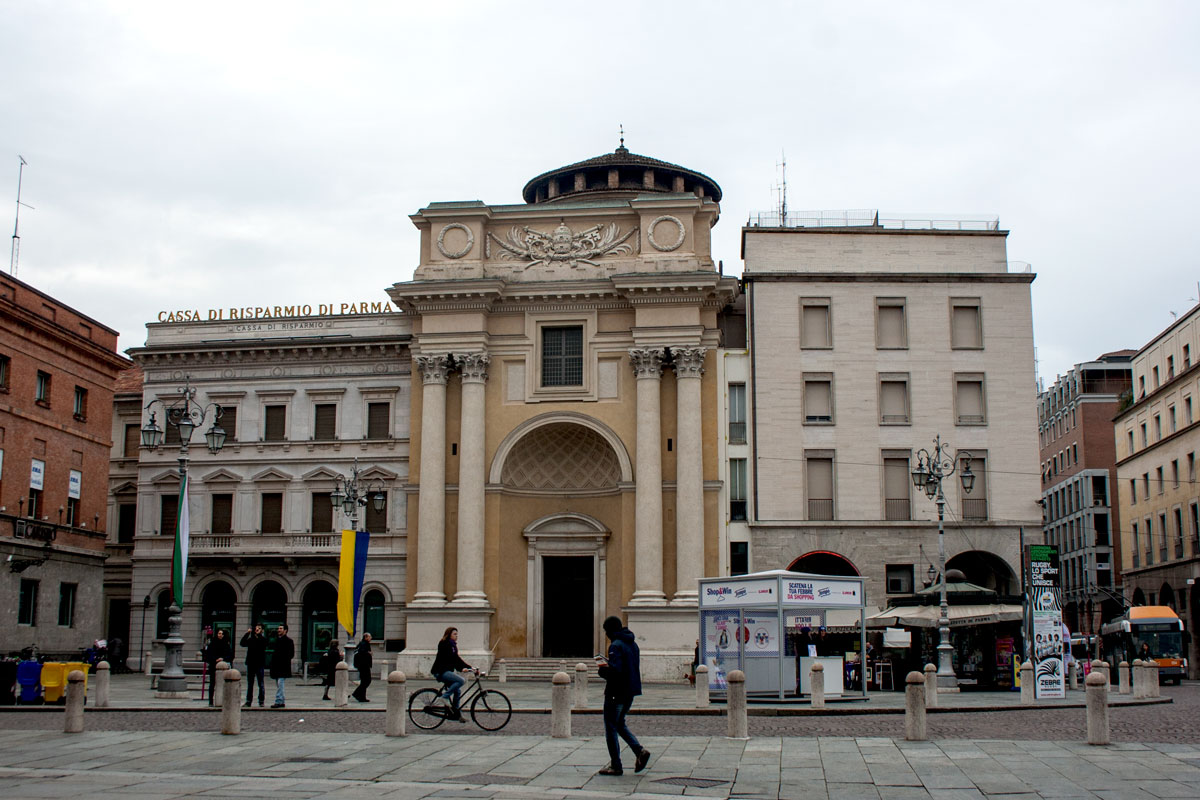 It was a perfect way to spend a chilly fall Saturday.