I know some might say 2016 was a rough year, but in the Natali household (no longer the LeMasters-Natali household because I finally got around to officially changing my name) it was one of the best, namely because this couple became a trio. Here's a look at some of our best moments from the year:
January
Dave and I kicked off the New Year on Long Island and since I had never been to Montauk, we drove out to the lighthouse to walk around a bit. After doing my best Ansel Adams impression in the biting cold, we drove over to Channing Daughters Winery; a favorite of Dave's, but I didn't need my arm twisted for the visit, either!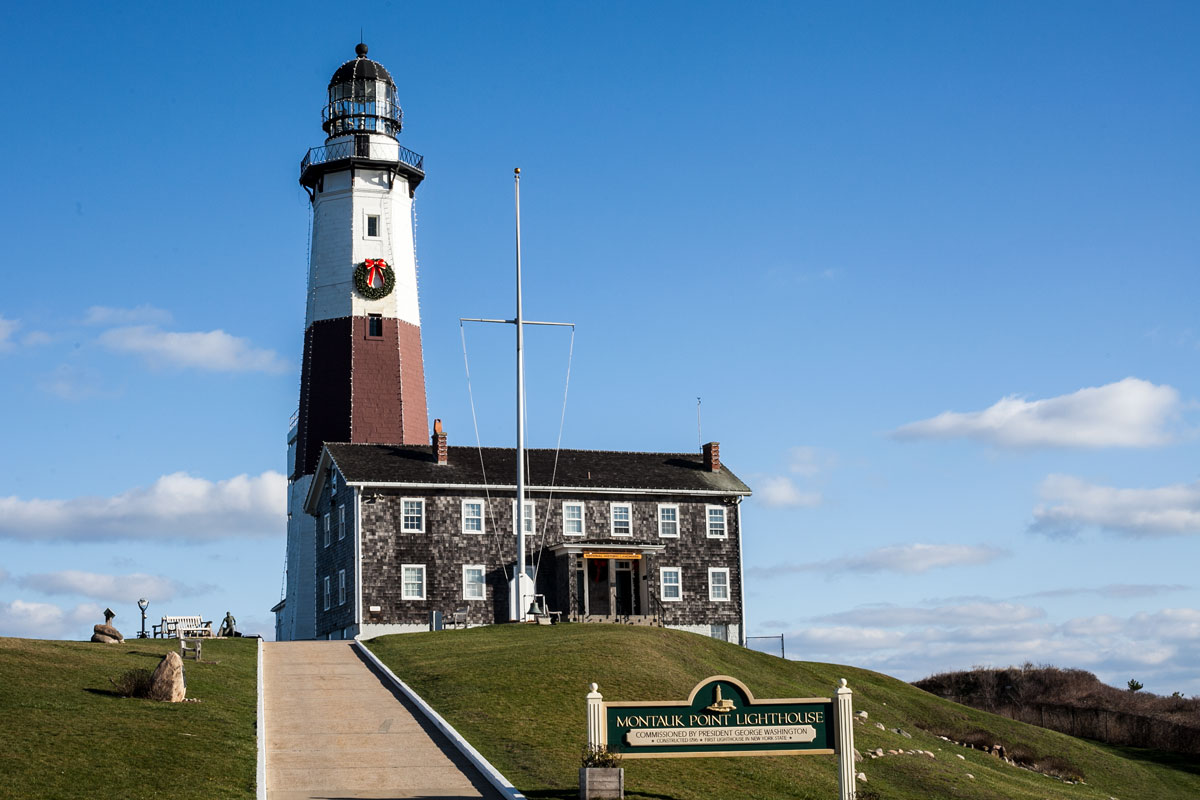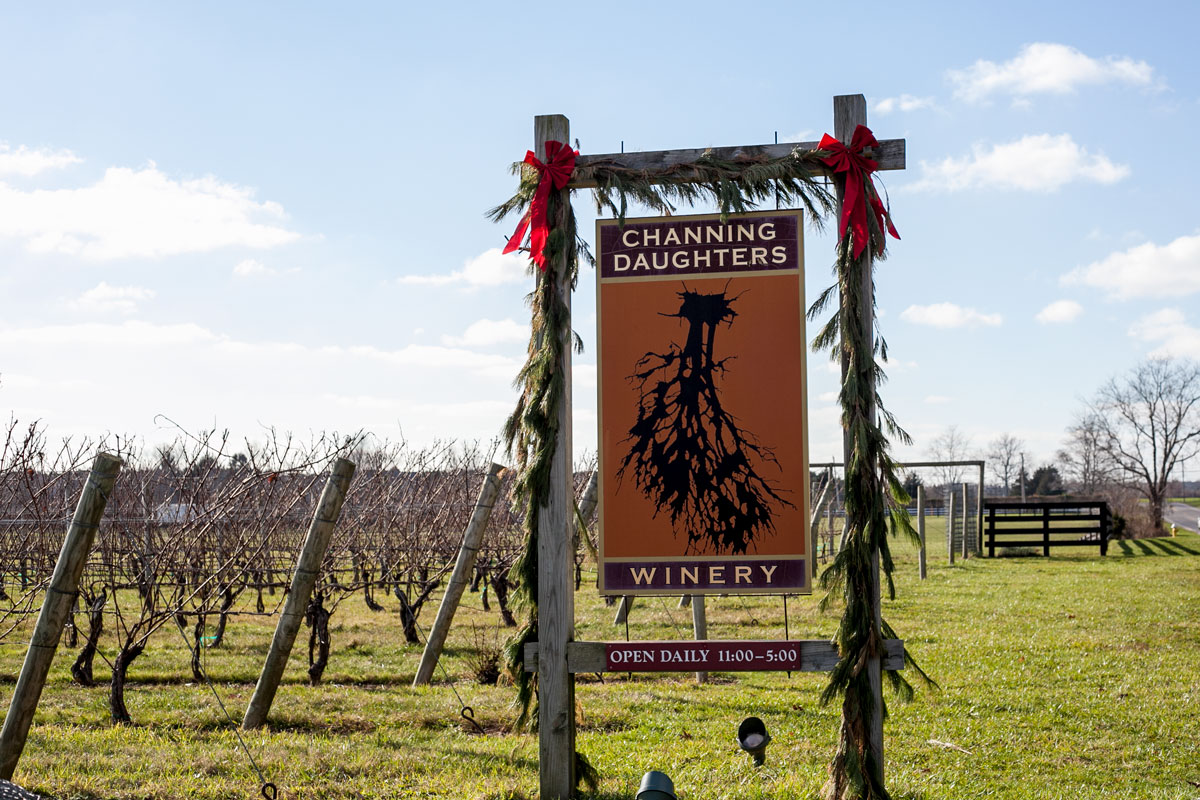 February
February put us on the baby theme that was 2016 for our family. This was the month we found out I was pregnant (!!) and we got ready to welcome my cousin's first bundle of joy, Baby Poppy!

March
For our wedding a few months before, a dear friend of our family gifted us a weekend at her beach house in Santa Cruz. Staying at her house is one of our favorite treats, so we were excited for the weekend away and loved the thoughtful setup she'd put together for us upon our arrival. It ended up raining most of the weekend, but that worked out just fine for us, because I was a little under the weather with faint signs of morning sickness. Curling up by the fireplace (we desperately wish we had one) was just what the doctor ordered!

We also celebrated the upcoming wedding of another of my cousins, with a bachelorette party of sorts, before she headed back to Italy where her fidanzato was waiting for her return. We enjoyed glasses of bubbles, a Mexican fiesta (I have it on good authority one cannot find good Mexican good in Italy) and an afternoon of pampering.

April
April was the true kick off of baby season! Poppy arrived on April 6, while Dave and I made our baby news official and let the rest of the family in on our secret. We flew to New York for my mother-in-law's birthday and excitedly handed her a card that read, "Happy Birthday Grandma!" on the front and she was over the moon, as were we.

Dave and I also got our garden on, getting the beds at my parents' house ready for all the herbs and summer veggies. It's become one of my favorite things to do in the spring and the bounty we get through the summer and fall isn't too bad either!

May
We welcomed another sweet babe to our family in May with the arrival of my niece, Emily and I'm so happy the cousins are around the same age. Work-wise, I had been busy, launching websites and revealing the new logo for the Napa High Hall of Fame.
On the pregnancy front, I couldn't get enough fruit. Pineapple, watermelon, strawberries…you name the fruit, I was all about it. Good thing the Farmer's Market had opened and was filled with everything needed to satisfy my cravings.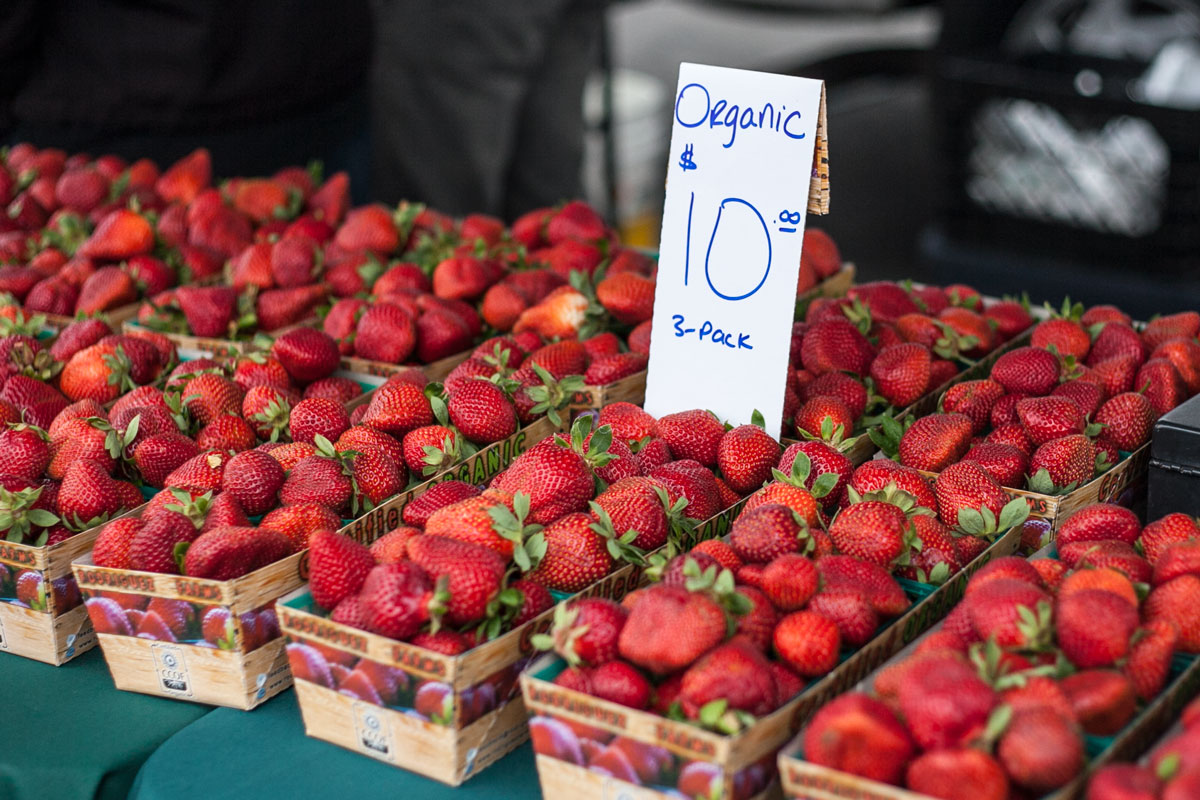 June
Halfway into 2016, I was also about halfway through the pregnancy!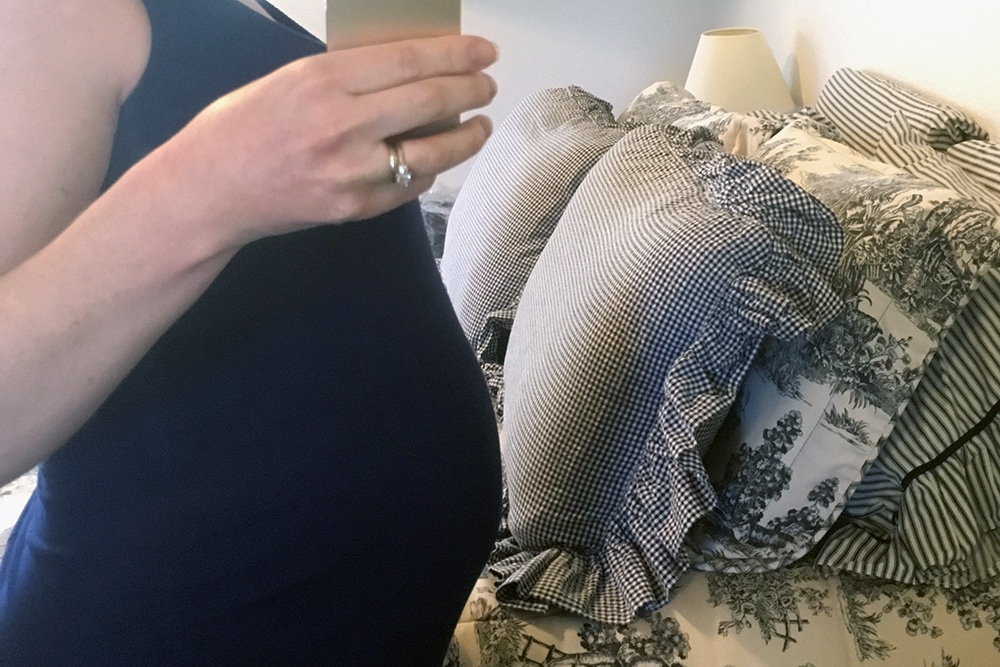 July
With the summer in full swing, we celebrated 4th of July with fireworks and family.

I also celebrated the launch of the Napa High Hall of Fame website.
August
August 1 was our one-year anniversary! We actually spent the weekend in Venice (California) with my brother and explored his new town and its food scene. They had a built-in designated driver in me, so needless to say, a good time was had!
We also celebrated the impending arrival of Baby Natali (now formally known as Luca Thomas!) at my aunt's house. Luca and I were showered by all of our family and friends and Dave and I felt just how much our little baby was going to be loved by everyone around us.

September
September was all about the baby prep! Harvest was also in full swing at this point, so I was spending my harvest-widow hours finishing up projects for work, in an effort to not leave anyone hanging, had Luca decided to arrive early (if I'd only known he'd be late!)

October
By the time October rolled around, I was definitely ready for fall, with the 80+ degree days wearing on my pregnant self. We spent some days at the pool, and as we approached the 40-week mark, Luca kept us waiting…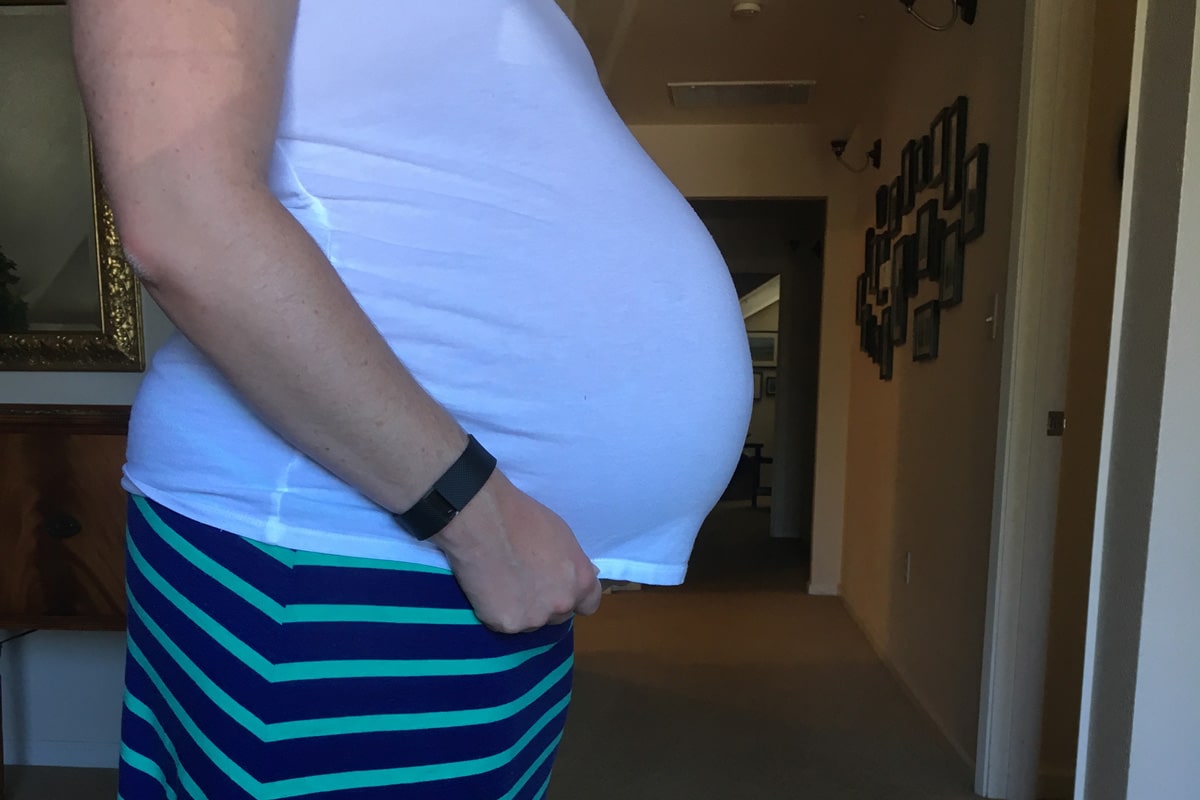 November
The first day of November…one I'll never forget! We welcomed Luca Thomas at 5:08pm on November 1, 2016. Truly the most amazing day after all that waiting. Did I ever mention that I had a gut feeling he would be born on the November 1? It's true, but we were still nervous about having a baby on Halloween; luckily this little guy helped Mom and Dad out and arrived fashionably late. His arrival has truly been the best thing about 2016 and then some. Luca, I've been waiting for you my whole life. We hope you know how much Mom and Dad love you!

The month also brought lots of family dinners that included a crab feast and of course, Thanksgiving! We had Luca's first Thanksgiving(s) with both sets of grandparents present and he was a trooper through both dinners (that's code for "slept a lot so Mom and Dad got to eat")!

December
As we wound down 2016, we gave our oven a workout. I hosted a Christmas cookie baking party (Dave and I ate a lot of cookies), we tried out a new cinnamon roll recipe that claimed to rival Cinnabon (spoiler alert: it lived up to the hype) and I made a bunch of candy to send to the relatives on the East Coast.

We also spent our first Christmas as a family of three and I thoroughly enjoyed dressing Luca in all the adorable holiday clothes! I also broke out my good camera and am SO happy with the photos I got of Luca and his great grandparents!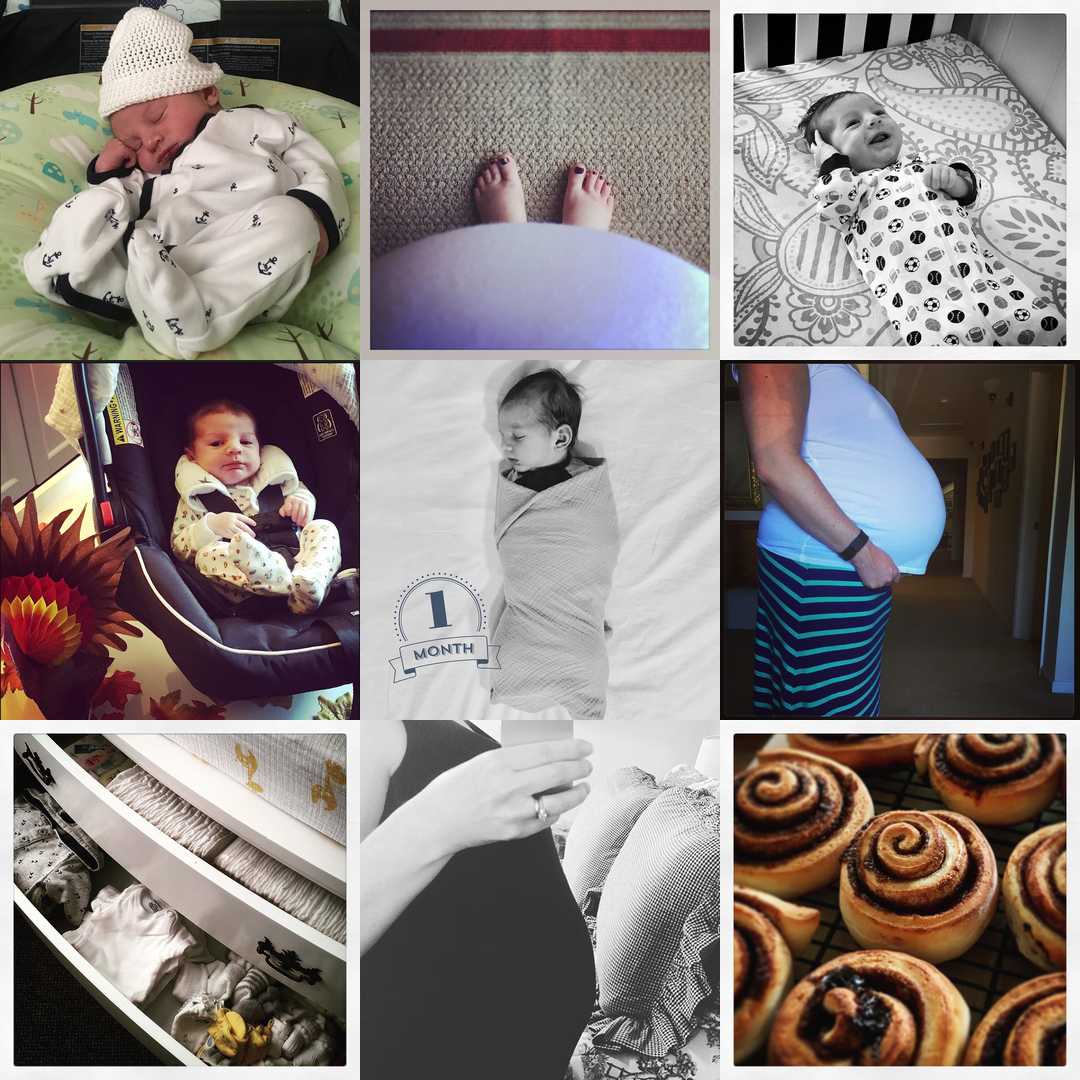 So thanks, 2016…for the gifts you've given us, the adventures we've been on and the memories made. We are leaving 2016 with full hearts and are ready to head into 2017!