Safeco Field (Seattle Mariners): 8
In honor of Major League Baseball Opening Day 2016, it's high time I got around to publishing my thoughts on the Seattle Mariners stadium, which I visited alllll the way back in October for the last regular season series against the Oakland Athletics.
I made plans to meet Kate, of Colorado Rockies stadium tour fame, who flew out from Ohio for a quick Girls' Weekend getaway that included food, baseball and music and not necessarily in that order. With plans to attend the game Saturday night (mainly because the Mariners had deemed the game "Girls Night" which was a sign that we couldn't ignore), we walked from our hotel to the stadium, which gave us a good feel for the neighborhood around the yard. Many bars and restaurants, filled with fans pre-gaming before heading over to the stadium themselves (or settling in to watch the game from the comfort of their bar stool or booth) made it clear that this town loved their teams.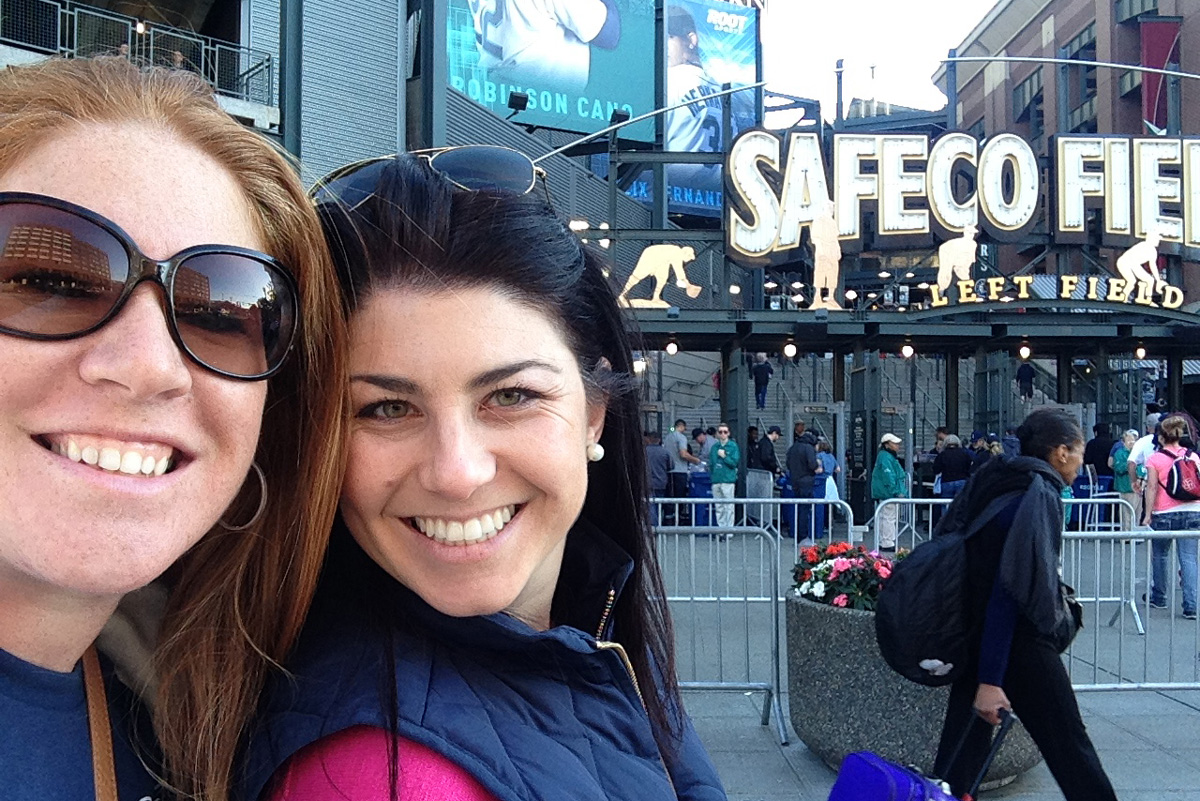 Because Kate can appreciate a solid round of BP, as I do, we arrived early, which also allowed me to check out the various viewing angles of the field. By my estimation, they were quite good— plenty of ways to watch the game while circulating around the field, if that's your thing. We did a full lap around the promenade of the park and were able to see the field at all times, so points for that. They also have a pretty righteous jumbotron (are they even called that nowadays??) for replays, in between inning games, trivia and video interviews. At one point, Kate and I even ventured up to the very top level seats of the stadium to check out the view and it wasn't even bad up there. A little high and steep for my personal liking but certainly more than sufficient for watching a game, especially with the help of the video board.
The park itself had (what I call) the modern-vintage look (I know it's pretty much an oxymoron, but bear with me). It's that look like they were going for an old-school ballpark vibe, with some modern/warehouse-y feel thrown in for good measure. It's the same feel as Pac Bell Park and Petco Park down in San Diego. Seattle's baseball stadium also seems to be surrounded by hip restaurants and warehouses-turned-office spaces, so the ballpark fits its surroundings well. I did appreciate the Mariners Hall of Fame area, honoring the club's history and players, as well as the old school Ms hats that were in heavy rotation not only among fans, but also in their souvenir shops.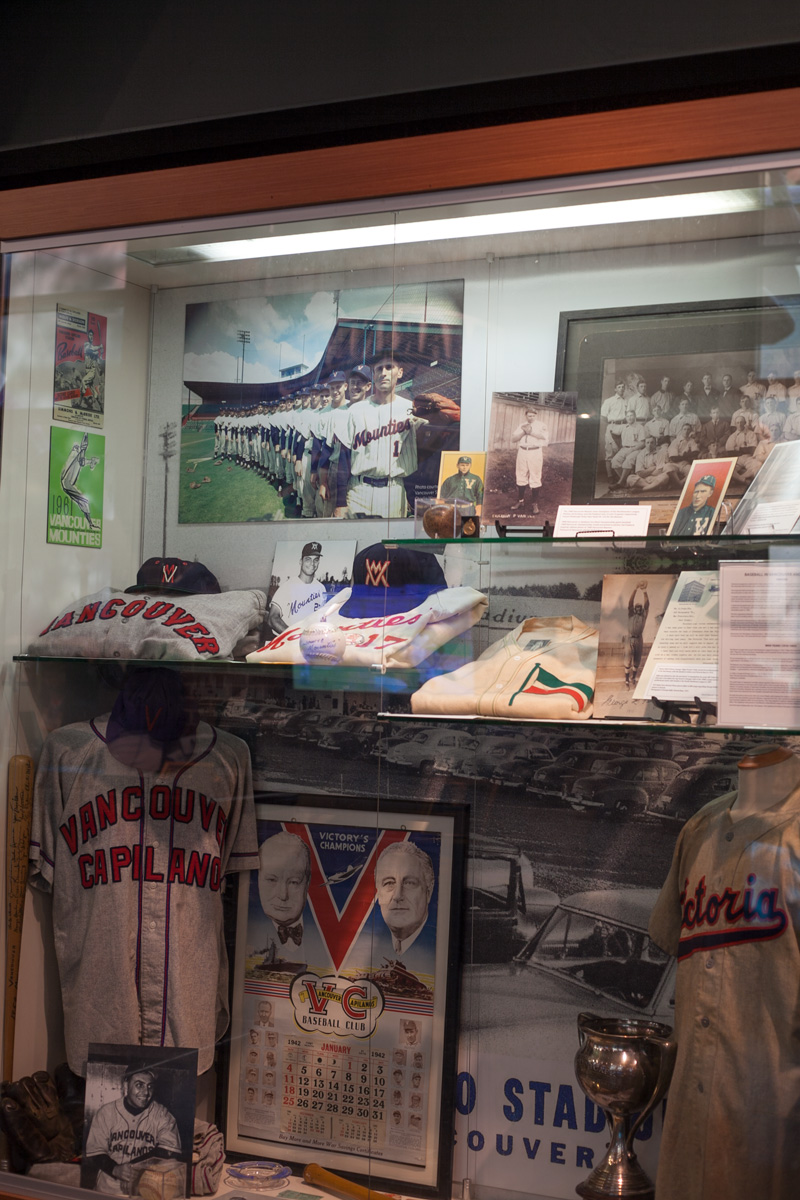 After taking in a few innings in our seats on the third base line, Kate and I wandered around a bit to check out the food selection. I'd heard about a few "can't miss" items, but even as a California girl, I just can't wrap my mind around sushi at a baseball game, so I had to go in another direction: the Dungeness Crab Sandwich. A mound of Dungeness crab meat dressed in house-made aioli on garlic butter-grilled sourdough bread? Sign.me.up. As a bonus, the center field concessions offer a sweet view for watching the game while you eat.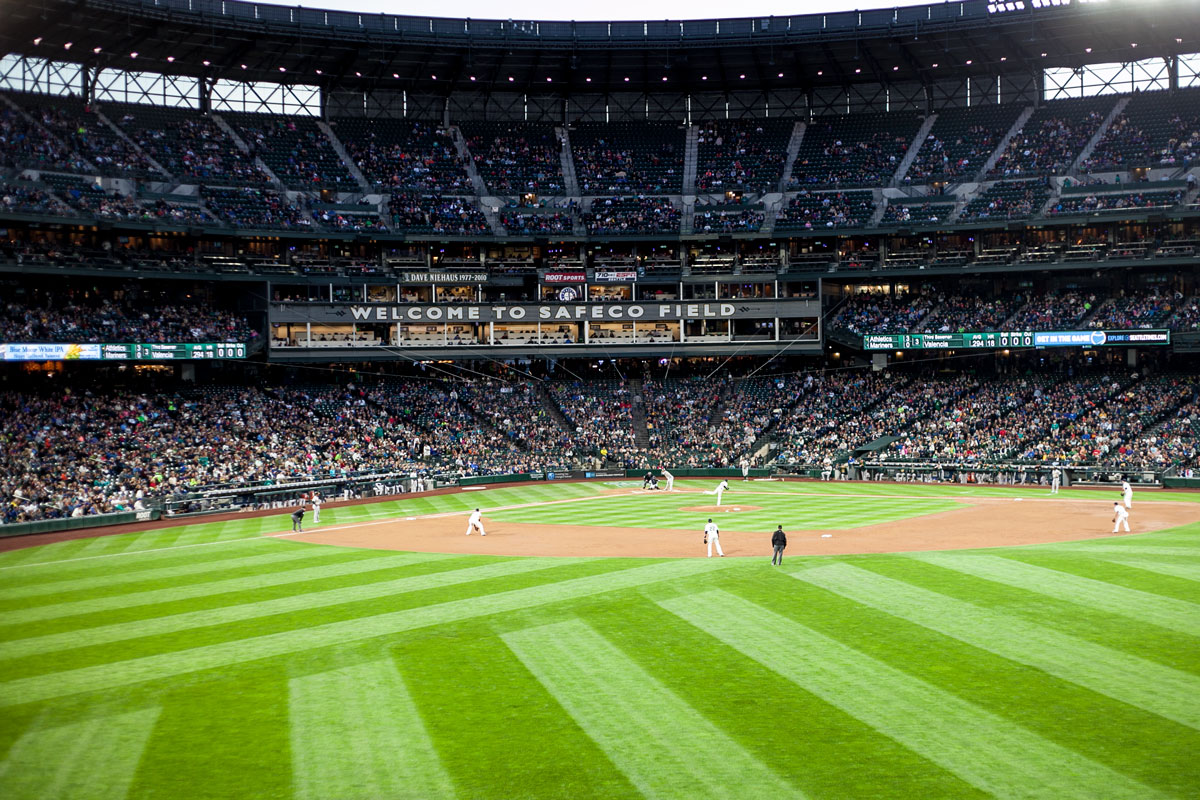 It was in fact delicious, but Kate and I could have easily split one because it was incredibly rich. I couldn't even finish mine, which seemed shameful knowing how much Dungeness crab goes for in California (and especially given that I wasn't likely to get it back in California, since crabs in our waters were plagued by toxins, but I digress.) The sandwich felt like ballpark food, with a Seattle spin on it, so it was most definitely the right choice. Sadly though, if I wanted a non-alcoholic beverage to accompany my tasty dinner, I only had Pepsi options before me. Whomp whomp. Slight loss of points there.
Overall, Seattle is a solid park, with great views to watch a game. I'm giving the yard an 8 because it is a quality ballpark, but it didn't feel incredibly unique; just a nice place to watch a game. The fans in attendance were a great mix of ages, families, friends and fans who are loyal to their Mariners (and Seahawks), so I'd go back to Safeco anytime.